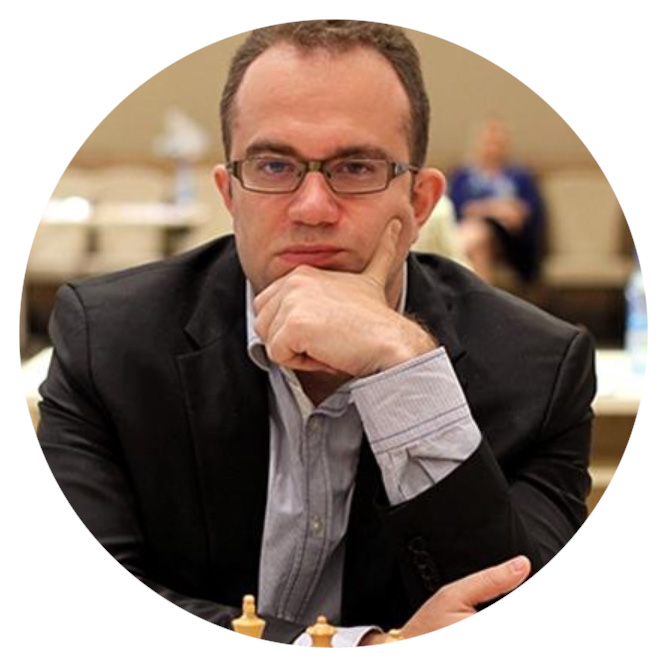 Grandmaster Pavel Eljanov
Grandmaster Pavel Eljanov is a Ukrainian FIDE Grandmaster. He is currently ranked #5 in Ukraine, #67 in the world (2672 FIDE). His peak rating is 2765 FIDE, #6 in the world. GM Eljanov was the winner of FIDE Grand-Prix (Astrakhan 2010), Reykjavik Open, Politiken Cup, Karpov Poikovsky Tournament, Corus Wijk aan Zee "B" and many other elite tournaments. He was a semi-finalist in the 2015 World Cup. He has been the member of National Ukraine Team since 2003, which was two times Olympic Champions.
GM Eljanov was the trainer for World Champion Magnus Carlsen in the 2013 World Championship, GM Boris Gelfand in the 2007 – 2012, former Women's World Champion Mariya Muzychuk in the 2016 Women's World Championship match. He has won games against Carlsen, Topalov, Ding Liren, MVL, Nepo, Nakamura, Caruana, Kramnik, Aronian, Grischuk, Mamedyarov, Leko, Gelfand, Karjakin, etc.